DAY 23 CASTRO URDIALES / LAREDO
27,2 km Rain part of the time. Good weather in the afternoon. It took 6 and half hours to walk that part.
Full drama on the Camino today!!!🤢 My friend ate something that did not fit (Don't know what but the ham sandwich, the orange juice or the apple cake are the main suspects. She developed an allergy with big blisters (it always happens in the middle of absolutely nowhere and 10 km to the next village).
Next village did have a pharmacy (that was closed until 17 h siesta time) and no doctor. The pilgrim hostel was full!!! We decided on taking the buss to the next place 9 km away. 10 minutes later my friend fell like a potato sack. I managed to catch her and..... SCREAM for help. I am quite efficient at screaming. It took 5 seconds and 5 people were there helping.
But what a disgrace. One more thing to put on my list for when I am back. (The list is getting long). A course in first help is needed.
Then we reached the hospital (can you imagine that the first buss stop was the emergency at the hospital!!! After that , try to come and say that there is no help from above😇), where nobody spoke English, French or you would not believe Swedish. Next on the list is walking or holidays will be in France or England (Switzerland limited to the French part).
Well, I guess that I will walk alone tomorrow. So far I am still waiting for her to come back.
The doctor came to fetch me. He did not speak too much english. He told my friend " I will go and kill your friend". He meant I will go and call your friend.... just one letter can make all the difference. Conclusion: the hospitals in Spain are dangerous🤢
A few pictures from today's walk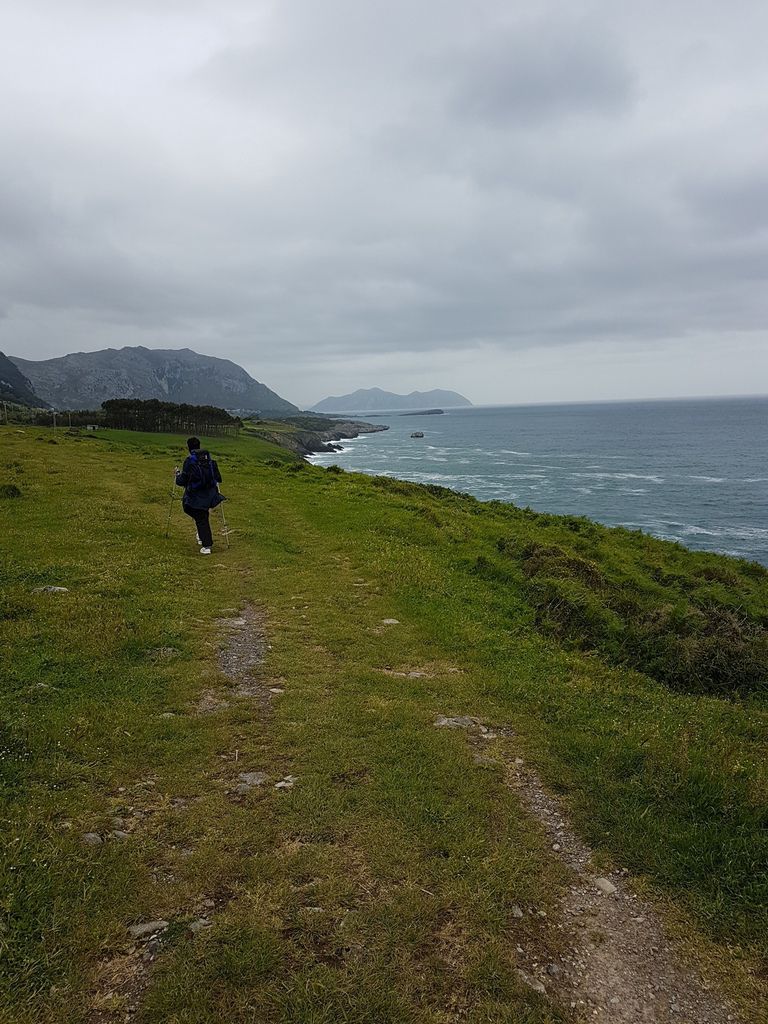 Walking in the rain, the future sick friend/ et nous marchons sous la pluie. Marie-noelle encore sur pieds