27 km (exaushting km why are the Spanish km much longer than the Swedish km?) Up and down again. Not as hard as yesterday but hard. The last 8 km never ended. Beautiful weather 25 degrees. Warm to walk up and down. It took 8 hours to reach destination ( not including pauses)
Well today, I had a walking companion, Ernie from Arizona, 71 years old, pro-trump, republican, hard Catholic and doing his third Camino. No need to say that the combination invited to hard discussion. (It is partly why it went so slow today, beside that he had a bad knee and that he was totally exhausted from the day before). He stopped half way, too tired to continue ( or it might be my statement about trump. I called him a dangerous mad narcissic clown. But I do think so we left on good terms, or?)
It was a tough day, the Camino is soon reaching Bilbao. Some of my companions will do the 36 km tomorrow. Not me anyway.
Interesting nature today and very, very nice walking ( but a bit long. It is actually different to walk every day a long distance)
Now to complain a bit. It is incredible that not a single restaurant opens before 20h. It forces one to eat all that tapas (I will never ever eat tapas for rest of my life after this trip).
Well some pictures about today's walk and I will write about yesterday's walk tomorrow (don't ask why, it is a reason behind everything)
SOMEBODY ASKED IF GERNIKA WAS THE FAMOUS GUERNICA THAT WAS DESTROYED DURINH THE CIVIL WAR, THE ONE PICASSO PAINTED (I have not seen it exactly, I am not a fan of zpicasdo). The answer is yes, it is. It was even some commemorial field close to it.
Good night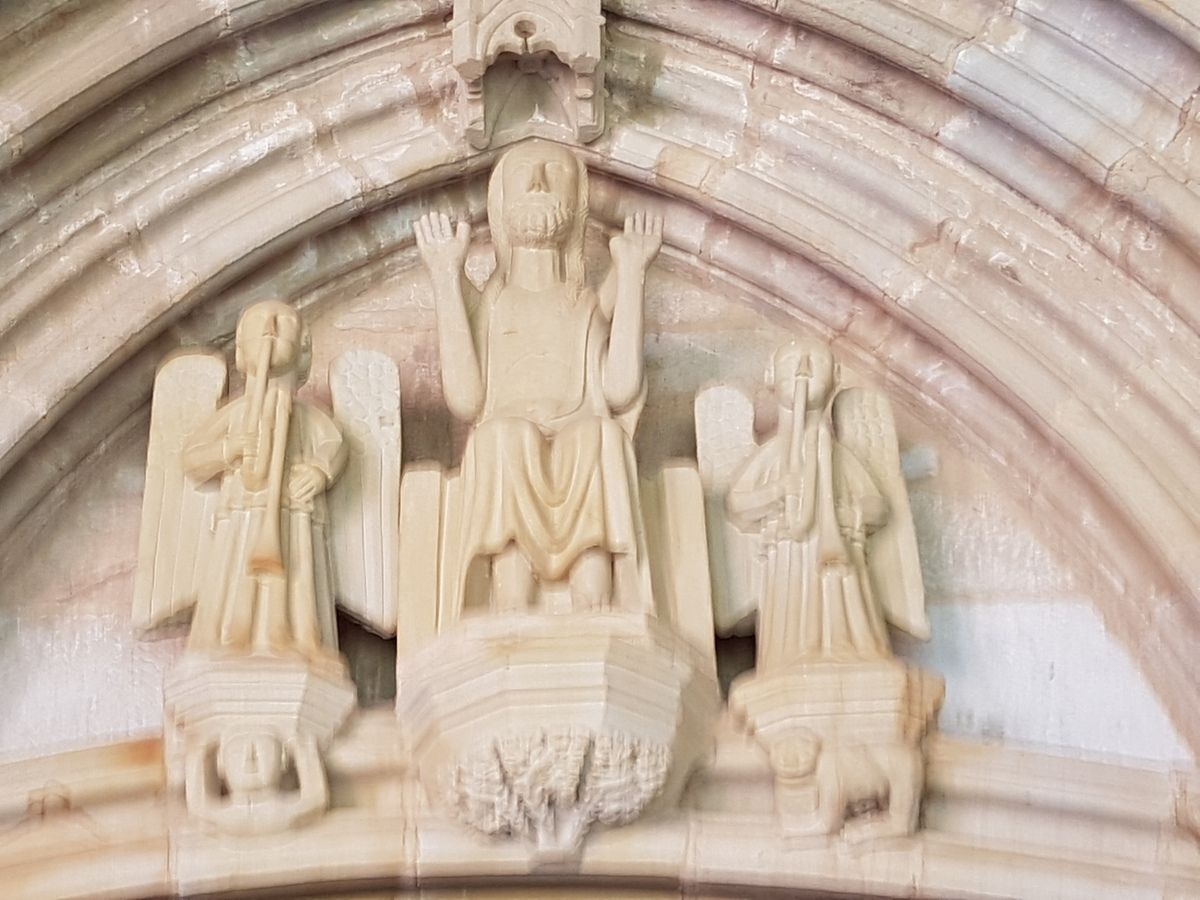 Old cisterian monastery one ancient Compostella stop/ in vieux monastère cisterien, un arrêt pour les pèlerins de compostelle